Helping the Dealer Create Profit and Protection!
Why Apex Protect?
Pioneers and the first to preload GPS into a new car franchise dealer.
Apex Protect is still selling product to the very first dealer they preloaded almost a decade ago.
More options for the dealer to sell, creating easier sell-through and the highest penetrations in the industry. Unmatched experience in implementing preload programs into new car franchise dealers.
Lowest dealer turnover rate in the industry.
Apex Protect customizes the program for every dealer.
Most dealer-centric program in the industry.
Asset Management Highlights
Real Time Inventory Control
On-Demand Vehicle Location
Improved Fixed Ops Absorption Percentage
Possible Insurance Discounts
Cuts Audits to Minutes Instead of Hours
Easy 5-10 Minute Install -Little to No Risk
Add Real Value to Your Addendum
Improved PVR with a Product Your Customers Will Love
Service Retention tool to maintain relationship with previous customers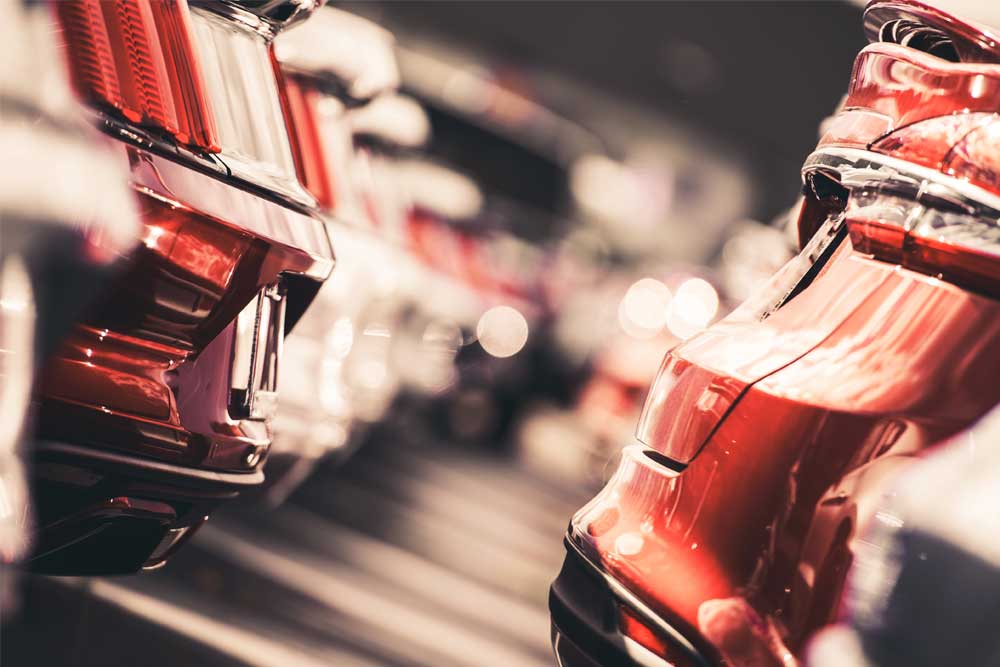 Profit Center
Turn your Inventory Management costs into a profit center. Apex Protect GPS Management Programs typically enjoy an average of 70%+ penetration, or HIGHER, on sell through to the customer, which is 2 to 3 times the sales penetration of every other company.
With features that protect and assist in theft recovery and keep your customers connected to their vehicles, value over price is an easy equation to show. Visit our Customer Benefits page to view the features available to your customers. You are able to sell these features to the customer, sign them up and get them activated immediately, and on their way, right from the F&I office or dealership floor.
Asset Management
Apex Protect GPS is the expert in Dealer Inventory Management. With extensive experience in installing, training and maintaining GPS dealer inventory management programs, we have developed proven models, which not only eliminate hassle and protect dealer investments, but also consistently turn this process into a profit center for the dealer. In short, we are committed to your success and know how to get you there and keep you there.
Turnkey Install Process
With our turnkey process, we can have you installed, managing inventory, trained and selling in as little as one week, or less.
Our skilled techs will install units on your inventory and train your techs to take over on an ongoing basis during your PDI process, keeping the parts and service profits in-store, therefore increasing Absorption percentages.
Plus receive all of the Inventory Management account features at no additional cost, when you install your inventory with Apex Protect GPS.
Secure Your Inventory
With state of the art GPS technology in Apex Protect GPS units, you can:
Breeze through floor plan audits or find vehicles for customers within seconds.
Locate and recover missing or stolen vehicles.
Set custom boundaries and be notified when a vehicle is outside of a normal travel area.
Set speed alerts and be notified when a vehicle travels over set speed.
Set low-battery alerts and be notified when car batteries are low.
Receive potential Floor Plan insurance discounts.
Why is Apex Protect a Better Choice?
THE FACTS
Apex Protect GPS national average Sales penetration is 71%
Other companies average a Sales penetration under 20%
TIMES ARE CHANGING
Lots of companies have just gone through buy/sell's for various reasons. As Buy-Here-Pay-Here GPS companies work to move into the Franchise New Car Dealer space, companies are dealing with lots of changes and turnover. Don't be the dealer they learn from as they try to figure out the Franchise New Car space. Apex staff has been preloading dealers for years and has proven the success of their models in dealerships and dealer groups across the nation. After all, we created the automotive GPS program for new car dealers.
YOU GET WHAT YOU PAY FOR
A cheaper box doesn't always cost you less money. Other companies sell a cheap box or give you a free box to get your business, but take advantage on the sell through = "home run" mentality. Apex has a "base hit" mentality = make less money on more deals rather than swinging for the fences on a handful of deals. This translates to a better attitude/participation in the Sales department and thus more customer awareness and higher penetrations.
ONE-SIZE-FITS-ALL CONSTRAINS SALES
Other companies will only give you one option for sell-through to the customer. This limits your options when selling to the consumer. We give you multiple sell-through options that will fit more deals, resulting in higher penetrations = more base hits.
ALL GPS IS NOT ALIKE
Other companies have been in the Buy-Here-Pay-Here space and are trying to adapt the same hardware to the New Car space. The hardware does not work the same. Power management is critical in preloading. They will use the same hardware without adjusting power management – which will kill batteries. In rest mode, our hardware draws less than the clock in the vehicle.
Selling out of F&I (one-by-one) is very different than preloading vehicles. Other companies are not versed in the sales process of preloading. Preloading is our only focus. We have been training dealerships in preloading and selling for years.
HIDDEN FEES
Others include a hardwired unit and will upcharge for plug and play harnesses, for Asset Management after initial term, activation fees or other hidden fees. We are completely transparent. We do not charge the dealer for anything outside of the hardware or software amount. We include a plug and play harness and do not charge for Asset Management. (hardwired unit = longer install and risk of voiding manufacturer warranty)
USER FRIENDLY
We have a dealer smartphone App. Sales staff can search for vehicles or use filters to find certain models. This is separate from a consumer smartphone App. Other companies have a one-size-fits-all smartphone app or nothing at all.
Our user Interface ease of use is far more dealer friendly. Apex management has over 100 years combined experience in the New Car business. We know how to design the features a dealer is truly looking for.
DEALER CSI
Some other companies make the customer call in to activate, (lots of people never call and therefore don't get what they paid for), at which point the company upsells the customer, which creates CSI issues and cuts the dealer out of that profit opportunity. We do not sell anything to customer at time of sale. We give the dealer all profit opportunity.
EXPERIENCE AND TRAINING
Lots of companies are just now getting into preloading Franchise New Car dealers. These companies either sell one-by-one in F&I or sell to Buy-Here-Pay-Here dealers. Apex focuses only on preloading Franchise New Car Dealers. Apex staff has years of experience in preloading GPS products and have created proven methods to install custom programs and new profit centers for every dealer. There is no other GPS company that has Apex's level of experience and success in building, training staff and maintaining preload programs for the Franchise New Car Dealer or has implemented a GPS program at more stores. Period.
GPS – NOT just for Buy-Here-Pay-Here anymore…
WE AVERAGE 2-3 TIMES HIGHER Sell-THRough PENETRATION THAN ANY OTHER COMPANY IN THE INDUSTRY
Trusted By The Best
GPS Locating and Monitoring in ANY Vehicle

"This flat out changed our bottom line and saved us thousands each month."
"It's been a great business move for us. It provides a great profit center and also gives me peace of mind on our lot as well as peace of mind knowing it's something that customers genuinely want."
"It's the only thing I've ever seen where we have real, legit, really good security for ourselves, and instead of paying for the security, I'm making money on it. That's as good as it gets. Really what Apex Protect has, is and does, it's the most dealer friendly system that I've seen out there."